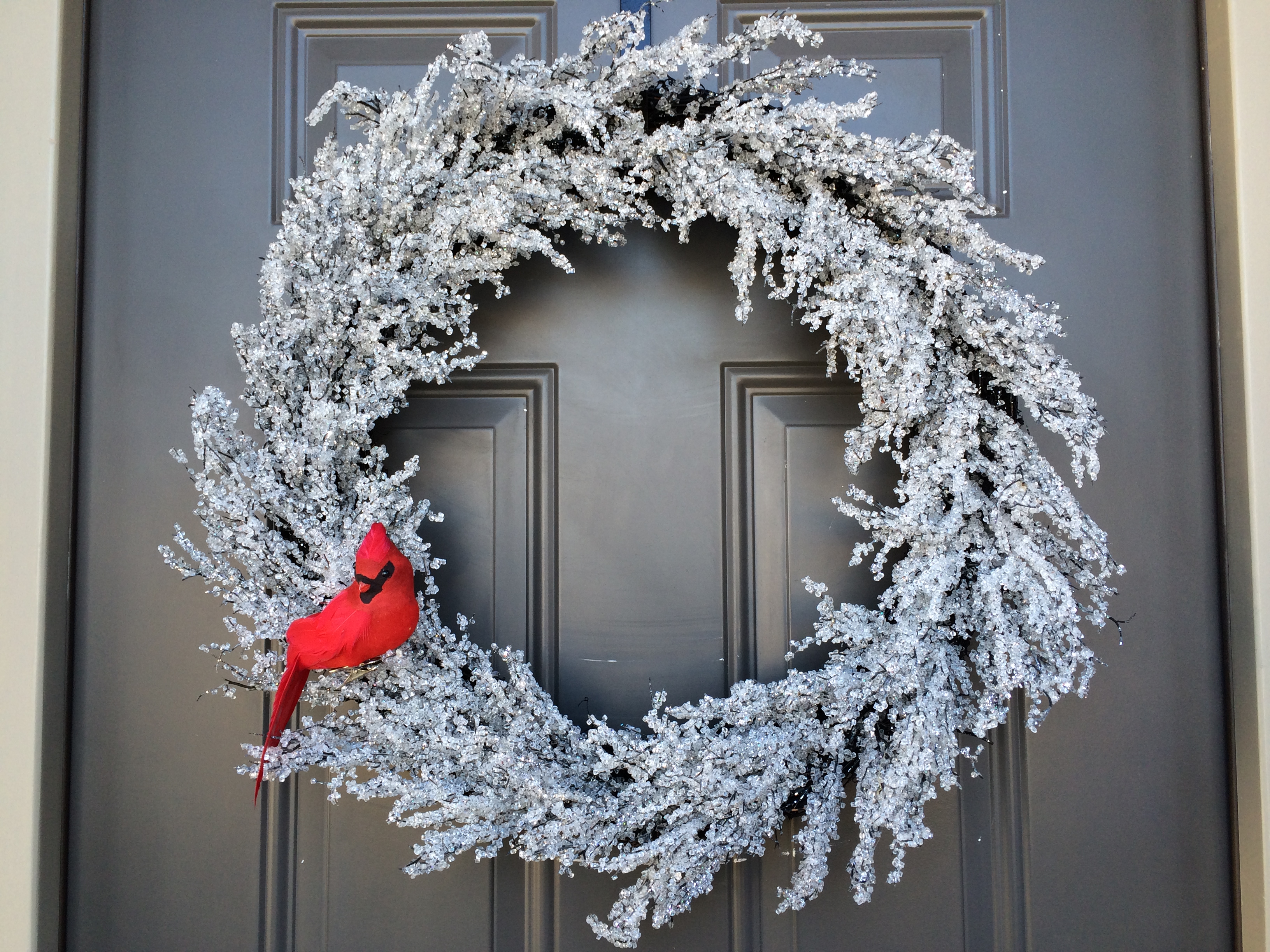 Wow, a wonderful Christmas came and went, and the polar vortex visited O'Fallon, Illinois in the first week of the new year 2014. This icy wreath replaced the festive, colorful wreath of Christmas past. I'm ready to say 'hello' to spring!
The pictures below were taken during the polar vortex storm we had here in O'Fallon. Snow drifts abounded and we received close to a foot of snow--very unusual for our area. It was a beautiful wintry scene taken from the warm safety of home. Enjoy!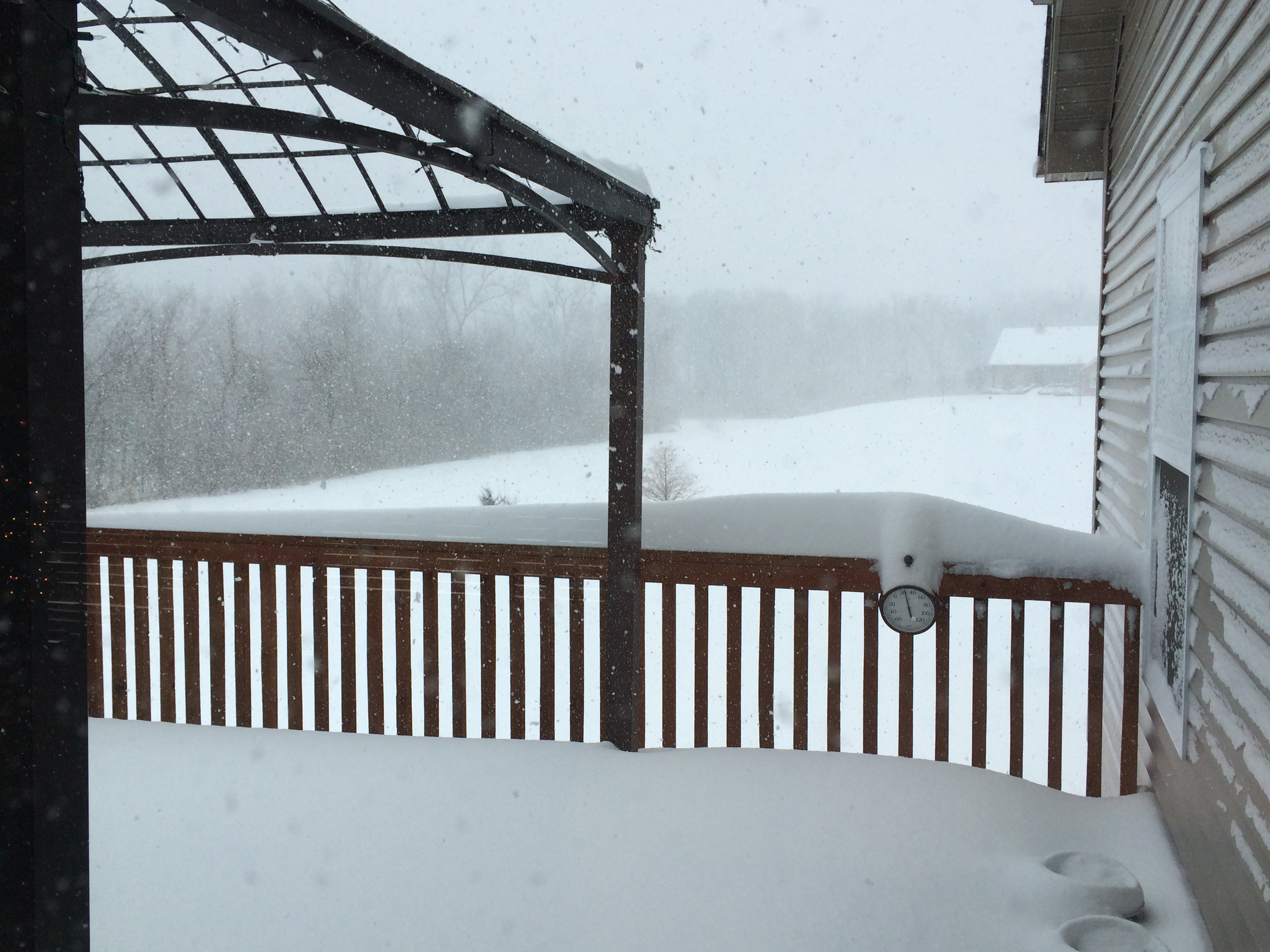 A view from my sunroom during the storm.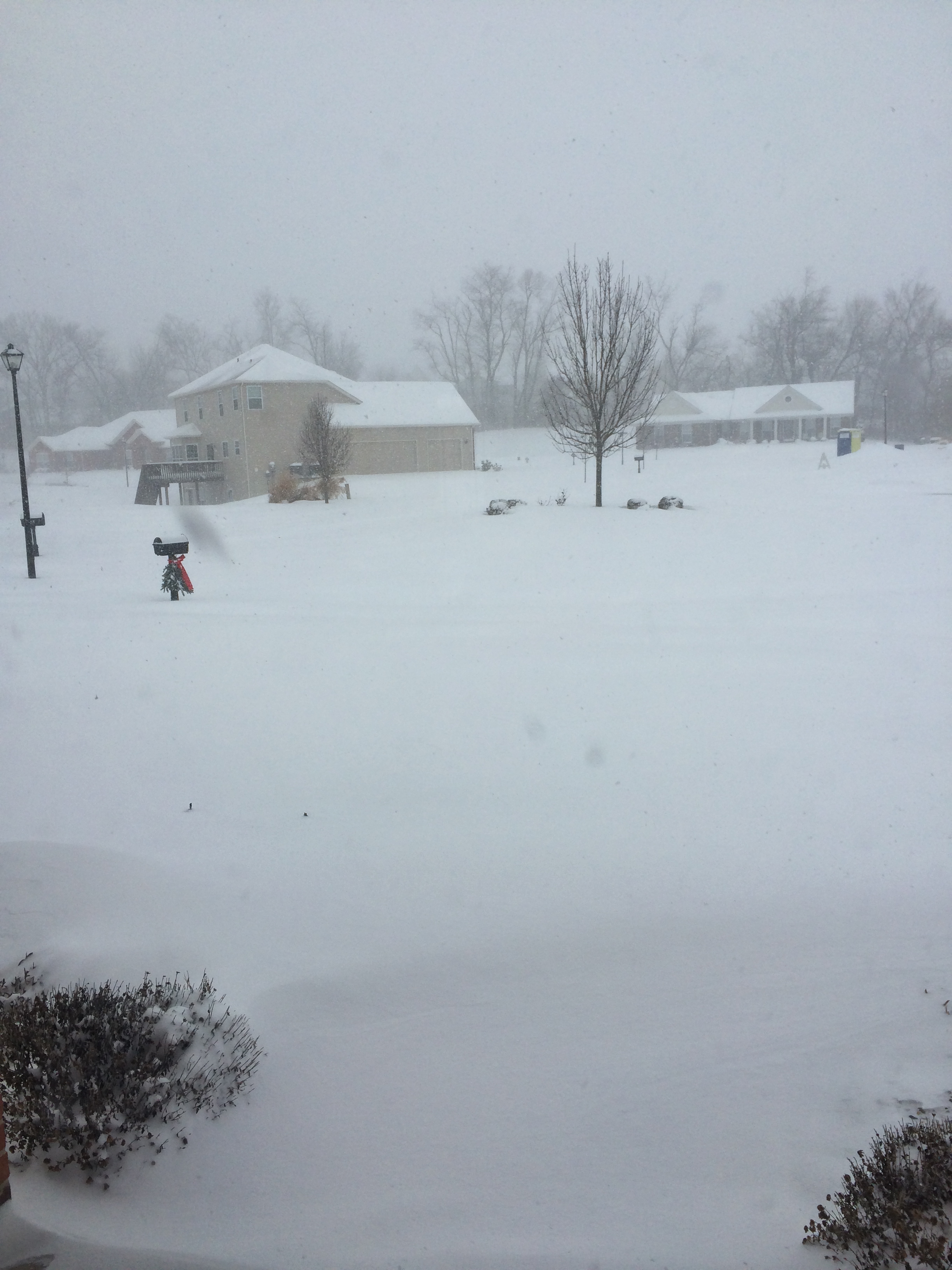 From the front door--there's a front walk there somewhere!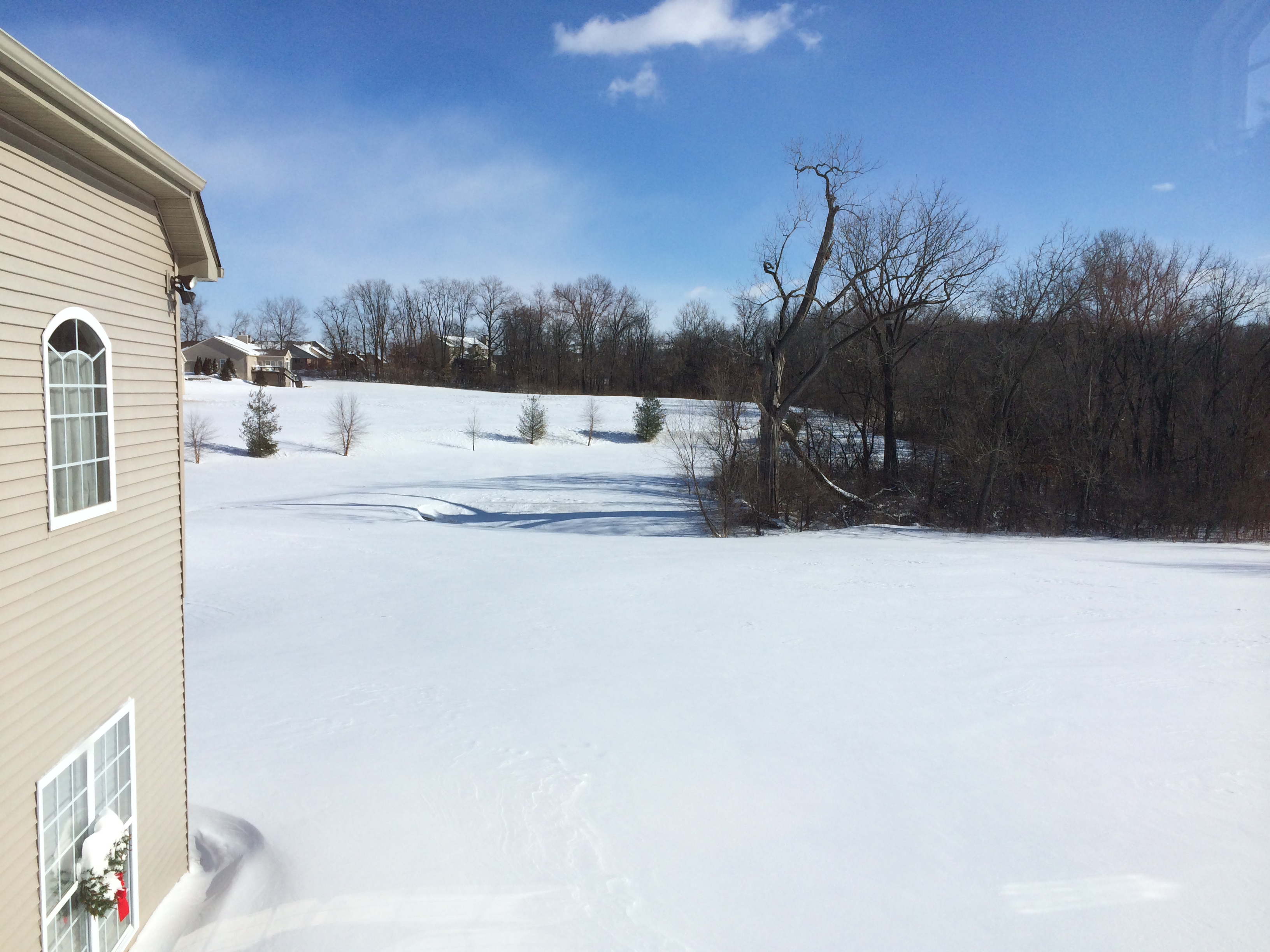 Pure, driven snow, after the storm.
May your new year be filled with unexpected, beautiful events and memories!